Students
28 January 2020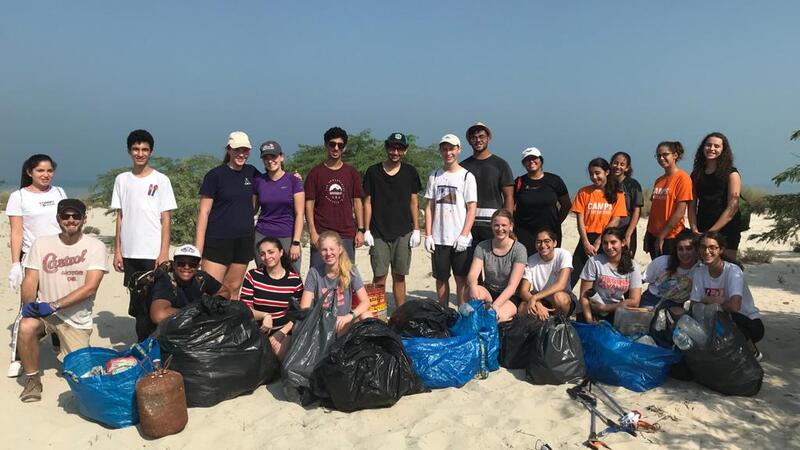 My name is Hamza, and I have been at the American School of Dubai for thirteen years.
In first grade, I joined the Cub Scouts program of the Boy Scouts of America. Each year in Cub Scouts we went on a troop campout and it became my favorite event of the year. Every time we ventured out into the desert, I became more and more fascinated with the animals and plants we interacted with. As I joined more extracurricular activities, I pursued experiences in which I could connect with the unique natural beauty of the Arabian Peninsula. When I reached High School, I saw High Tide as a perfect opportunity to continue to connect with nature in an impactful way. 
High Tide is a marine environmental advocacy service organization affiliated with EmiratesNature/WWF and aims to help marine life in the Arabian Peninsula through activism and direct action.
Through the organization, I have been a part of petition-signing campaigns and beach cleanups that have allowed me to help conserve and promote the natural marine beauty of the gulf. Last year, I decided to run for a leadership position in the organization because I wanted to take a more active role in our conservation and advocacy efforts.
This year, as President, I helped organize a beach cleanup in Abu Dhabi, a community concert fundraiser at the PTSA tree lighting event, and an awareness booth at the Halloween Fair. After I graduate from ASD later this year, I hope to continue actively engaging in environmental conservation efforts through direct action and advocacy, as I believe that experiencing the beauty of nature can make a truly significant impact on one's outlook on climate change and sustainability.
Student
Sustainability
High School