Alumni
09 June 2020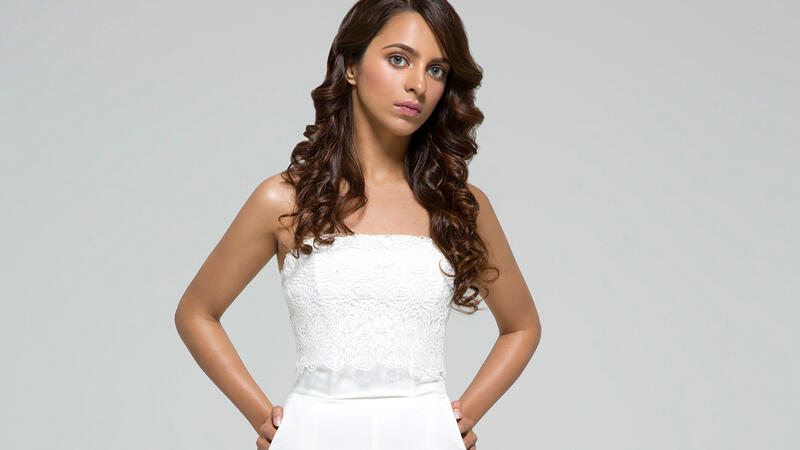 Years at ASD: 2003 to 2011
College: Bentley College, MA
Occupation: Founder, Evogue Digital
Current City: Dubai
Each year, 100 Days to Graduation, ASD leadership and seniors come together — joined by faculty and guest speakers — for an evening devoted to what lies ahead, how to take advantage of the last 100 days of their high school careers and what these soon-to-be-graduates can carry forward from ASD into the next phase of their lives. 
One speaker last year was digital agency principal and class of 2008 graduate Prarthana Nandwani. Born in Dubai, Nandwani spent part of her childhood in Hong Kong, then returned to enroll at ASD for middle school, along with her brother. Even fifteen years ago, she said, she could tell Dubai was a city on the brink of something amazing.
"When ASD asked me to speak, I was so honored, but it had been so long since I was in that senior state of mind," Nandwani said. "I interviewed some seniors to get the vibe in school nowadays. They were anticipating the next move in their lives, and they were so excited. I was kind of worried that they didn't really know what's to come in terms of all that lay ahead." 
After Nandwani graduated from ASD, she went to the U.S. to attend Bentley College. After graduating with honors, she was picked by fashion company Steve Madden for a prestigious position that involved a lot of international travel. She, then, founded her own branding, marketing and digital agency, Evogue Digital, via which she works with interesting clients around the world. But nothing was handed to her. The real world, she said, is hard work.
"At the same time," she said, "I know ASD seniors are really prepared. The one thing about ASD kids is they always have such an amazing outlook toward the world, because ASD gives them such a positive environment in which to develop opinions and to grow. I even asked them if they knew how good they have it here," she said.
When Nandwani thinks back on her time at ASD, she recalls, "students get a lot of exposure to an amazing array of travel even though they're on campus."
During her time there, she traveled with her classmates and faculty to Andalucia and Cairo (but she still found time during her senior year to help raise $25,000 for a medical charity).Learning from the students and looking back at her own time on the campus, when 100 Days arrived, Nandwani decided to center her speech on one thing ASD helped her do that she still draws on every day — to look at the world differently, which she framed as progressing from a 'Why?' to a 'Why Not?' mindset.
When her English teacher Mrs. Stockwell introduced her to the practice of journalism and invited her to write for ASD school paper, The Akhbar, it changed the way she saw herself and pointed her toward an interest — and a talent — she didn't realize she had. 
"I'll never forget that class. It's where I learned to use an Apple Computer, and where I spent countless frustrating hours trying to fit my words within the margin limit instead of hanging out with friends after school. Mrs. Stockwell pointed out that I liked to write and I entered high school bolstered with those encouraging words."
Writing became a central focus of her education, helping her build skills she still uses every day in her business.
"Little did I know, this was a key turning point, where I was moving from a 'Why?' to a 'Why Not?' mindset," she said in her speech. "Getting to a why not mindset takes a lot of work. It takes a supportive community, family, good friends, and great teachers. All I had to do was put in a bit of willpower." 
Nandwani's will and positive outlook have served her well: For the last five years, she has run Evogue Digital and managed her team of six out of her offices in Dubai, doing digital marketing, web design, web development, branding, SEM, ad design and development for clients including, recently, working on a high-profile project for the government of Kazakhstan.
Summing up the moral of her '100 Days' talk, Nadwani said, "I told students they should hustle, but never lose that starry-eyed outlook you develop as an ASD student. Many people are going to be envious or in awe of where you come from. I said, just leave them in awe."
"For these kids to go out into the big bad world," Nandwani said, "they're going to be a little surprised at the beginning but they're going to surprise a lot of people along the way. The nature of the school and the nature of the city combined — it's like a double advantage."